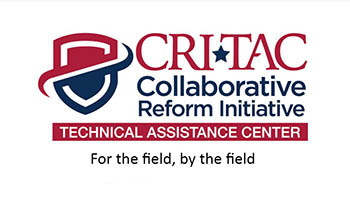 Thinking about starting a new project? Need a policy reviewed?  Struggling with recruiting and retention? Working on a strategic plan? 
CRI-TAC staff will work with you to provide a customized solution.
Types of FREE services the CRI-TAC can provide include:
Resource Referral
Toolkits, reports, and other relevant publications
Web-based Training
Recorded webinars and live online training
In-person Training
Existing and customized on-site training
Virtual Mentoring
Personnel from the requesting agency will be connected with subject matter experts to share information and promising practices via phone or video conference call.
Meeting Facilitation
Subject matter experts will assist in facilitating meetings among agency members and other public and private sector stakeholders
On-site Consulting
Subject matter experts visit the requesting agency to collaborate with agency leaders and provide guidance on best practices and tailored solutions
                   Learn More Here
 Register Now
   March 19, 2020
  3:00 PM – 4:00 PM EST
This session will help agencies understand hate crimes that specifically target women.  There have been several incidents of violence directed at women. The presenter will review different groups responsible for these actions. Participation in the session will build understanding among law enforcement leaders and organizations about the nature of these crimes and offer policy recommendations for law enforcement and communities. In addition, the session will provide insight into law enforcement reporting of hate crimes.
Presenters
Jessica Reaves, A former staff reporter for the Chicago Tribune and TIME.com, joined ADL's Center on Extremism (COE) as an investigative researcher in 2014. In her current role as Editorial Director, she manages and edits the full range of COE's written products, from major reports to daily blog posts. Jessica also monitors and writes about misogyny within the white supremacist movement, with a particular focus on the alt-right.
Prior to her current role, Jessica worked in ADL's Chicago office as the Midwest Investigative Researcher. In that position, she was responsible for researching and monitoring extremist groups and individuals in the Midwest region, and served as an expert consultant to law enforcement agencies on cases involving anti-government extremist groups and white supremacists.
She is a graduate of Duke University.
Michael Lieberman has been the Washington Counsel for the Anti-Defamation League since January, 1989 and is also Director of the League's Civil Rights Policy Planning Center.   He began working for ADL in September of 1982. Michael leads civil rights coalition efforts for ADL in Washington, and serves as Policy and Enforcement chair for the Leadership Conference on Civil and Human Rights, the most important civil rights coalition organization in Washington.
Michael is ADL's point person on Federal and state response to bullying and bias-motivated crimes.  He chairs the coalition of religious, civil rights, law enforcement, education, and civic organizations in Washington promoting improved federal response to hate violence.   He received the Justice Department's 2015 Meritorious Public Service Award for his leadership work in helping to enact and implement the Matthew Shepard and James Byrd, Jr. Hate Crimes Prevention Act of 2009 and for building coalitions to combat hate violence. 
Michael received his B.A. from the University of Michigan and his law degree from Duke University.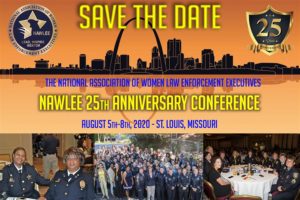 NAWLEE 25th Anniversary Conference 
Join us for the exciting 25th Anniversary Conference August 5-8, 2020.

Hyatt Regency St Louis At The Arch
315 Chestnut Street
Registration 
Registration is now open.  Register Here

Registration Fees:
Members prior to May 15, 2020 $400.00 after $475.00
Non Members prior to May 15, 2020 $475 after $550
Lodging 
The official conference hotel is the Hyatt Regency St Louis at the Arch. 
The conference rate is $159 during the conference (along with 3 days prior and 3 days post event.  Hotel reservations can be made here.
Call for Presenters
Interested in presenting at the conference? Call for presenters information can be found here.
Questions?
For conference related questions please email conference@nawlee.org
The National Association of Women Law Enforcement Executives was established in March of 1996 by six female police leaders.  The goal was, and remains today, to promote the profession of law enforcement to women and support women who are in the field through training and mentoring. Executive Membership is open to personnel at the rank of lieutenant or above (or the equivalent). Associate Membership is open to any current member of a police agency at the rank of sergeant or below, and to those that support law enforcement such as researchers, mental health practitioners, or those working at businesses, non-profits, or companies that support the policing profession.  Membership is open to all – not just restricted to women. NAWLEE members are entitled to discounted training, reduced conference registration fees, networking events, and the opportunity to participate in research projects.  To join NAWLEE today visit our membership page here.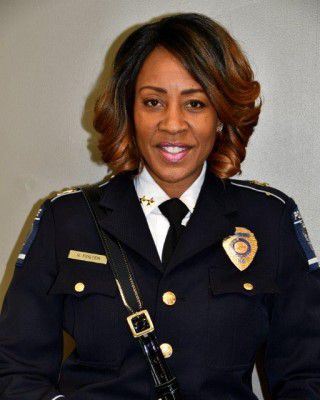 LEAD
NAWLEE offers you the opportunity to be a leader in law enforcement by providing your expertise and experience during conferences and networking events. As a NAWLEE member you can be part of  research and the development of contemporary policing strategies.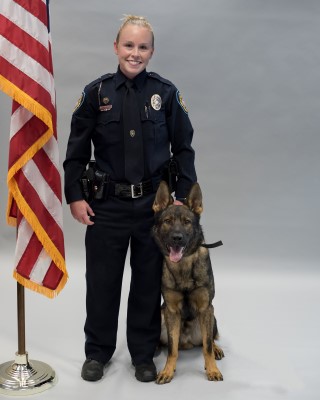 INSPIRE
NAWLEE members are able to inspire greatness. Through the multitude of positions NAWLEE members hold others can strive to achieve the same  level of success in their careers.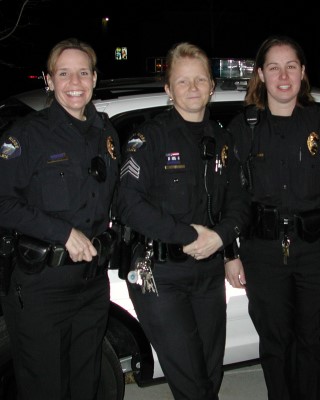 MENTOR
Help others as they embark on their law enforcement careers or rise through the ranks by becoming a mentor. As a mentor you support and guide members of the field to enhance their careers and our profession.