Full Time
Applications have closed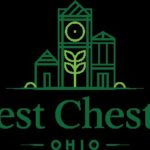 Website West Chester Township West Chester Township
West Chester Township
The West Chester Township Police Department is seeking to fill two Police Captain positions. Each Captain is a bureau commander responsible for Lieutenants assigned to the Captain's bureau and the units under the Lieutenants' command.
The Captains' responsibilities include managing daily operations for their respective bureaus and overseeing the supervision of sergeants, police officers, police technicians and other employees assigned to their bureau.  When one Bureau Commander is absent, the other Captain assumes responsibility for both bureaus until relieved.
Police Captains are trusted advisors to the office of the Chief of Police. They also play a key role in organizational decision-making, including long-term departmental planning, employee training and development, and community engagement.
Requirements
The minimum qualifications for the position are:
·         High school diploma or equivalent
·         10 years progressive law enforcement experience with a minimum of 5 years in a mid-level supervisory role
·         OPOTA certified; if candidate is not OPOTA certified at time of hire, certification must be obtained within 12 months of hire
·         Specialized training such as the FBI National Academy, Northwestern University Staff and Command, Southern Police Institute's Command or Administrative Officers course, Certified Law Enforcement Executive (CLEE), Police Executive Leadership College (PELC), or other industry recognized professional development courses
Preferred qualifications include:
·         Bachelor's degree in a law enforcement related field from a nationally recognized, accredited university
·         Command/executive level experience
Compensation
The expected hiring range is $110,000 to $118,000, depending on qualifications, with an excellent benefit package. Housing/moving assistance negotiable upon offer. Service credit may also be considered.
How to Apply
Applicants must apply electronically through the Township's website (www.WestChesterOH.org) and include a cover letter and resume with their application.
Additionally, applicants must submit an essay of at least one paragraph (more will likely be needed) explaining how past experiences and/or responsibilities demonstrate proficiency in each of five areas – leadership, communication, management, budgeting, and community relations. All five areas must be addressed in the essay.
Applications and requested materials must be received by 4:30 pm on Friday, March 5, 2021.