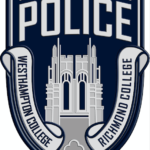 Website University of Richmond Police Department
The University of Richmond Police Department is presently one of only a handful of private institutions in the country that has a full-service law enforcement agency accredited by the Commission on Accreditation for Law Enforcement Agencies and the International Association of Campus Law Enforcement Administrators. URPD is the first private institution and is currently the longest running university law enforcement agency to be accredited by CALEA and shares this distinction with more than 600 municipal, state and institutional police agencies nationwide. The University Police Department will be reaccredited by CALEA for the tenth time in July 2022.
The University of Richmond Police Department is currently accepting applications for a full-time police officer position. The University of Richmond Police Department is responsible for the protection of persons and property and the enforcement of laws and university regulations on the campus of the University of Richmond. Duties of a University of Richmond Police Officer include routine patrol of the campus to prevent and discover the commission of crimes; responding to both emergency and service calls from the University community; making arrests, gathering evidence, and testifying as a witness in court; enforcing traffic laws and parking regulations; serving as a liaison to the campus community.
Eligibility Requirements:
In order to be considered as a police officer applicant with the University of Richmond Police Department for this hiring process, you must meet the following minimum qualifications:
Be a U. S. Citizen.
Be at least 21 years of age or older.
Be a high school graduate.
Possess or be able to obtain a valid Virginia Driver's License.
Possess a driving history record that complies with the regulations required to operate a university motor vehicle.
Have not been convicted of a felony or serious misdemeanor or an offense involving moral turpitude.
Participate in the physical agility course
Successfully pass the written police exam
Able to perform the essential duties of a police officer
The University of Richmond Police Department is an Equal Opportunity Employer.
The University of Richmond Police Department is a professional law enforcement agency offering a competitive salary scale, a full benefits package with educational benefits, advancement, and promotional opportunities.
APPLY:
YOU MUST FILE AN ELECTRONIC APPLICATION WITH THE UNIVERSITY OF RICHMOND HUMAN RESOURCE
DEPARTMENT http://jobs.richmond.edu