Full Time
Applications have closed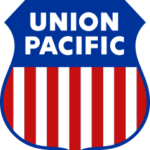 Website Union Pacific Railroad
Building America
This job at Union Pacific operates as a railroad police officer with employee and public safety as their first priority! The position has also responsibility for protection of facilities, real estate and assets, and the protection of our customers' lading through police activities, security services, crime prevention, and safety initiatives within an assigned geographical territory.
Accountabilities
Share inter-department responsibility for employee and public safety, crossing accident and third-party personal injury investigation, freight claim resolution, civil investigation, hazardous material release and related environment issues
Investigate all criminal (including employee) activities that occur on around assigned railroad property, including, but not limited to, writing comprehensive reports and warrant documents, interviewing victims and witnesses, preparing criminal cases for prosecution, personally testifying, maintaining physical evidence, and identifying and recovering stolen property
Participate in crime reduction enforcement operations to ensure customer's lading moves intact and without unnecessary delay from origin to destination
Ensure that highly sensitive government shipments requiring special handling are protected or inspected according to federal rules and regulations
Promote public safety through grade crossing traffic enforcement operations and the investigation of unsafe motorist incidents
Implement the Union Pacific's Homeland Security Plan countermeasures as threat levels change
Participate in audits on critical targets to test vulnerabilities and validate effectiveness of security measures
Participate in the executive protection of the Board of Directors, Corporate Officers and senior leaders, their families and their guests
Perform other duties as assigned
Qualifications
Required
A high school diploma or Graduate Equivalency Diploma (GED)
Valid driver's license
Certified and/or licensed as a commissioned law enforcement officer by the state in which this position is located or currently employed as a special agent within the Union Pacific Police Department. A Copy of P.O.S.T. certificate and/or certificate number, where applicable, must be included in application to be eligible for consideration.
Ability to speak English in a clear, concise manner to communicate with coworker(s) and supervisor(s)
Preferred
A Bachelor's degree in criminal justice or related field
basic computer skills
Hands-on experience developing AND giving presentations
1 year experience in the Railroad Industry
3 years experience in public law enforcement or as a Military Police professional
Proficient verbal and written communication skills in Spanish
Physical Requirements
Able to perform physically strenuous work on a frequent basis
Be able to take and pass recurring firearms tests
Able to safely walk and maintain balance on uneven surfaces
Able to frequently walk, climb, and maintain balance on stairs, ladders or equipment in a safe manner
Work Conditions
21 years of age or older
Willingness to work outside regardless of weather conditions
Individuals hired to work in this position will be expected to work evenings, weekends and holidays
Work Conditions: Must live within 50 miles of office location
Equal Employment Opportunity – Union Pacific strictly prohibits any discrimination or harassment based on a person's race, color, sex, national origin, ancestry, age, disability, religion, military and veteran status, sexual orientation, gender identity, gender expression, genetic information, pregnancy, or any other ground prohibited by law ("protected status").
Union Pacific supports diversity in the workplace and is an Equal Opportunity Employer inclusive of protected veterans and individuals with disabilities.