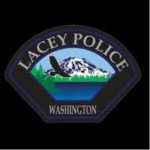 Website Public Sector Search & Consulting, Inc
A national search is underway to attract a dynamic and collaborative leader to serve as the next Chief of Police for the Lacey Police Department (LPD). The City of Lacey is located next to Washington's State Capitol, along the southern tip of Puget Sound and at the western edge of the pristine Cascade Mountains. Lacey is the second-largest community in the region but has a small-town feel for a population of approximately 53,000. With fresh air, clean water, a low crime rate and proximity to major metropolitan areas, the city is one of the most desirable places in the country to reside and conduct business. Appointed by the City Manager, the Chief of Police is responsible for the overall leadership, culture, performance, and efficiency of the police department. LPD has a 2021 budget of $12 million and staffing allocation that includes 61 officers, 9.5 full-time equivalent administrative staff and 4 civilian CSO's. LPD also has a robust volunteer program. The next Chief of Police will be a results-oriented leader dedicated to serving the public and have a true passion for community policing through innovative, progressive and diverse programming. They will be both an inspirational leader and an experienced executive who will foster confidence and trust from the community and earn the respect of both commissioned and non-commissioned personnel. As a key member of the Executive Team, the ideal candidate will foster strong relationships among directors and collaborate with other city departments to achieve the City's goals. The Chief will readily engage with the Department to get to know its professional, dedicated staff and develop trust and a vision that builds on the strengths of Department policies, practices and priorities.
The most competitive candidates will possess at least 10 years of increasingly responsible law enforcement experience, including 5 years of command experience in a police department supervising both sworn and civilian personnel. A bachelor's degree in criminal justice or a related field is required. A graduate degree in a field related to law enforcement is preferred. Advanced training from the FBI National Executive Institute, FBI National Academy, Southern Police Institute, Northwest School of Police and Command or PERF's Senior Management Institute for Police (SMIP) is considered a plus. The salary range for this at-will position is $144,594 – $185,093 annually and placement will be based on the selected candidate's qualifications. The City does not participate in the Social Security. Compensation will be augmented by an excellent benefits package.
For optimal consideration, candidates are encouraged to apply early, as the first review of candidates will be on May 16, 2021. Please submit a compelling cover letter, comprehensive resume, and list of references to apply@publicsectorsearch.com. Only the most highly qualified candidates will be invited to participate in the selection process starting in late May 2021. Confidential inquiries are encouraged to Mr. Gary Peterson at (916) 622-5323 or gary@publicsectorsearch.com  at Public Sector Search & Consulting, Inc. The brochure for the position can be viewed at https://publicsectorsearch.com/police-chief-recruitments.