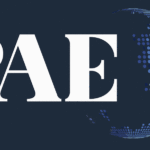 Website PAE
Supporting the Most Exciting and Meaningful Missions in the World
ICITAP Regional Operations Coordinator – KSA
For more than 60 years, PAE has tackled the world's toughest challenges to deliver agile and steadfast solutions to the U.S. government and its allies. With more than 20,000 employees on all seven continents and in more than 70 countries, PAE delivers a broad range of operational support services to meet the critical needs of our clients. Our headquarters is in Falls Church, Virginia.
PAE is supporting the U.S. Department of Justice (DOJ) in providing specialized training, advisory and mentoring services to host nations under the Criminal Division's International Criminal Investigative Training and Assistance Program (ICITAP).
https://www.justice.gov/criminal-icitap
ICITAP is a cornerstone of America's global strategy for combating transnational crime, terrorism, countering trafficking in persons, establishing rule of law and enhancing human rights in developing countries.? PAE?is the contract service provider to the DOJ ICITAP and Overseas Prosecutorial Development, Assistance and Training (OPDAT) programs.
Please Note: This is an Independent Contractor position with PAE, it should not be considered an employment relationship with PAE.
POSITION SUMMARY:
PAE is currently seeking a qualified candidate to serve as Regional Operations Coordinator in the Kingdom of Saudi Arabia. This position will be responsible for coordinating efforts to assist the Saudi Special Forces for Security and Protection in specific areas designated by the Saudi Arabian Government as official tourism sites.
JOB DUTIES AND RESPONSIBILITIES:
Directly oversee and coordinate the efforts of ICITAP subject matter experts (SME) who will be implementing projects in areas designated as tourism sites
Directly oversee and coordinate the efforts of SMEs in other projects as may be directed by the ICITAP Program Attaché
Closely coordinate with the ICITAP Joint Operations Advisor, ensuring an adequate information flow between the regions and the Joint Operations Center (JOC)
Develop and maintain close working relationships with their Saudi counterparts, providing advice and guidance where appropriate
Act as mentor and advisor to Saudi counterparts in development of institutional capacity
Closely monitor the development of operations procedures, policies, field and patrol planning operations, and major event planning and execution
Closely coordinate with the ICITAP Academy Development Coordinator ensuring that Saudi personnel in their areas of operations receive appropriate training
Report upward to the ICITAP Program Attaché, through the ICITAP Deputy Program Attaché
Work with SME's to oversee accurate and timely report submission
Any other tasks as may be directed
REQUIRED SKILLS AND QUALIFICATIONS:
20 years of progressive law enforcement experience, to include a minimum of seven (7) years law enforcement supervisory experience
Absolute knowledge of police operations techniques and disciplines
Comprehensive knowledge of law enforcement policy
Ability to develop and write comprehensive law enforcement policies and procedures
Complete grasp of different law enforcement apparatuses and how they interact together to achieve the law enforcement mission
Thorough understanding of tourism oriented policing concepts and the implantation of these concepts
Ability to plan, organize, and execute police operations varying from minor to extreme
Capability to work in extreme environments
Must be flexible, with the ability to readily adapt to changes that may occur suddenly and without warning
Must strictly adhere to often strict social norms of the Kingdom of Saudi Arabia
DESIRED QUALIFICATIONS:
Minimum of five years experience in international law enforcement development environments
Minimum of five years experience in law enforcement operations planning and execution, to include major event planning and execution
Personable and open to different cultures
Excellent oral and written skills
Ability to motivate and encourage others
PAE is proud to be an Equal Opportunity Employer. Our hiring practices provide equal opportunity for employment without regard to race, religion, color, sex, gender, national origin, age, United States military veteran's status, ancestry, sexual orientation, marital status, family structure, medical condition including genetic characteristics or information, veteran status, or mental or physical disability so long as the essential functions of the job can be performed with or without reasonable accommodation, or any other protected category under federal, state, or local law.