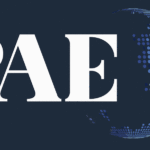 Website PAE
Supporting the Most Exciting and Meaningful Missions in the World
ICITAP Internal Affairs Advisor – Philippines
For more than 60 years, PAE has tackled the world's toughest challenges to deliver agile and steadfast solutions to the U.S. government and its allies. With more than 20,000 employees on all seven continents and in more than 70 countries, PAE delivers a broad range of operational support services to meet the critical needs of our clients. Our headquarters is in Falls Church, Virginia.
PAE is supporting the U.S. Department of Justice (DOJ) in providing specialized training, advisory and mentoring services to host nations under the Criminal Division's International Criminal Investigative Training and Assistance Program (ICITAP).? https://www.justice.gov/criminal-icitap?? ICITAP is a cornerstone of America's global strategy for combating transnational crime, terrorism, countering trafficking in persons, establishing rule of law and enhancing human rights in developing countries.? PAE?is the contract service provider to the DOJ ICITAP and Overseas Prosecutorial Development, Assistance and Training (OPDAT) programs.
POSITION SUMMARY:
ICITAP-Philippines seeks a law enforcement professional to serve as an Internal Affairs Advisor. Qualified candidates will have strong, supervisory and working-level experience and expertise in internal investigations, anti-corruption, and policy and procedure development.  The Incumbent will assist the Senior Advisor with producing a work plan to address identified gaps and assist with the development and delivery of policy change recommendations, as well as developing training curriculum to address needed capacity building that are in keeping with internationally recognized best practices.  This position is part-time, up to 15 days per month, and involves working remotely from home, with the possibility of some temporary travel to the Philippines.
JOB DUTIES AND RESPONSIBILITIES:
Assist the Senior Advisor with producing a work plan to address identified gaps
Assist with the development and delivery of policy change recommendations
Develop training curriculum to address needed capacity building that are in keeping with internationally recognized best practices
Be available for frequent video conference calls with Senior Advisor and Internal Affairs Staff as well as the Technical Working Group
Assist in contributing to the monthly report summarizing all activities and project accomplishments
Render experienced Internal Affairs advice to the Senior Advisor furthering project development and accomplishments
Attending weekly ICITAP-PH Team meetings via video conference
Provide training through virtual platforms to IAS staff
Actively participate in achieving goals of the work plan
REQUIRED SKILLS AND QUALIFICATIONS:
Minimum of 15 years of Law Enforcement experience
Minimum of five (5) years of experience working within an Internal Affairs or Office of Professional Responsibility office in a management capacity.
Bachelor's Degree
Excellent written and oral communication skills
Must be able to obtain and maintain US Government Public Trust clearance.
Demonstrated experience in police accountability investigations that comprise of confidential and sensitive disciplinary information.
Demonstrated experience in conducting internal Administrative Inspections.
Experience in the field(s) of policy reform and organizational development to inform and improve disciplinary investigations.
Documented experience as supervisor, manager or task force lead in a federal task force, state agency or large police department. A large police department is defined as a police department with a minimum of 75 sworn officers.
Demonstrated excellence in utilizing Microsoft Office Suite (Word, Excel, PowerPoint)
Demonstrated effectiveness in working independently and within team environments
Experience in Law Enforcement learning, training, and development
Demonstrated excellence in problem solving
Successful and effective ability to manage subordinates with varying skill levels and assignments
Proven record of effective relationship building, both within and outside an organization
Must have experience in project development, including:Conducting assessments
Establishing work plans and timelines
Creating and implementing training plans
Identifying measurable outcomes
Developing curricula for various professional levels, i.e. line staff, mid-level, executive level
Developing and nurturing relationships with host nation partners and funders
Must have experience in project management, including:Writing periodic reports
Demonstrated success in administrative and operational management
Ability to multi-task multiple projects and submit timely submissions of required reports
Must have experience with budget process
Educational and Senior Management requirements may be substituted by additional years of law enforcement experience or overseas development experience.
DESIRED QUALIFICATIONS:
Diplomatic or Contractor experience working within an embassy environment.
Employed as a full-time sworn law enforcement officer, with an agency with municipal policing responsibilities, within the past five (5) years.
Substantial experience in managing organizational reform of a law enforcement internal investigation body.
Knowledge of organizational change management.
Experience in conducting relevant assessments and producing appropriate work plans.
Experience with law enforcement like systems, such as staffing, finance, budget, training, operations, human resources, internal affairs functions, etc.
Experience in planning, developing and delivering diverse training; particularly leadership training for all levels from line to mid-level and executive level staff.
Experience in project management, planning and strategic development, including evaluation of effectiveness
Excellent drafting and presentation skills
Should have effective interpersonal communication skills
Demonstrated effectiveness in managing a program or project in a cross-cultural environment.
Bachelor's / Masters' degree in criminal justice or a related field.
FBI National Academy, Northwestern School of Staff and Command, Police Executive Research Forum Senior Management Institute for Police, or comparable executive-level law enforcement training.
PAE is proud to be an Equal Opportunity Employer. Our hiring practices provide equal opportunity for employment without regard to race, religion, color, sex, gender, national origin, age, United States military veteran's status, ancestry, sexual orientation, marital status, family structure, medical condition including genetic characteristics or information, veteran status, or mental or physical disability so long as the essential functions of the job can be performed with or without reasonable accommodation, or any other protected category under federal, state, or local law.