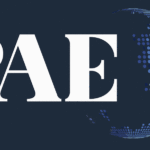 Website PAE
Supporting the Most Exciting and Meaningful Missions in the World
ICITAP Watchlist Advisor – Somalia & Ethiopia
For more than 60 years, PAE has tackled the world's toughest challenges to deliver agile and steadfast solutions to the U.S. government and its allies. With more than 20,000 employees on all seven continents and in more than 70 countries, PAE delivers a broad range of operational support services to meet the critical needs of our clients. Our headquarters is in Falls Church, Virginia.
PAE is supporting the U.S. Department of Justice (DOJ) in providing specialized training, advisory and mentoring services to host nations under the Criminal Division's International Criminal Investigative Training and Assistance Program (ICITAP).? https://www.justice.gov/criminal-icitap?? ICITAP is a cornerstone of America's global strategy for combating transnational crime, terrorism, countering trafficking in persons, establishing rule of law and enhancing human rights in developing countries.? PAE?is the contract service provider to the DOJ ICITAP and Overseas Prosecutorial Development, Assistance and Training (OPDAT) programs.
Please Note: This is an Independent Contractor position with PAE, it should not be considered an employment relationship with PAE.
POSITION SUMMARY:
The Watchlisting Advisor will develop and provide guidance on best practices related to the establishment, implementation, and maintenance of a national-level terrorist watchlist. The Advisor will mentor foreign partners in developing institutionalized, human rights-based processes for collecting, sharing, and utilizing information.  They will assist in the creation of standard operating procedures that include operational aspects of watchlisting, as well as legal and privacy safeguards such as redress, oversight, and data vetting. The incumbent is expected to independently conduct meetings and lead project activities. The Advisor will regularly report to the Somalia Program Director and the Global Watchlist team.
JOB DUTIES AND RESPONSIBILITIES:
Develop watchlist processes, guidance and standards in accordance with norms of privacy, redress, and data integrity, as well as applicable law.
Plan, develop, and implement programs, policies, and procedures that result in the effective sharing of information across the GOS while protecting intelligence and law enforcement sources and methods, operational equities, and privacy.
Coordinate all ICITAP funded CT/CVE watchlist funded activities including, but not limited to; ICITAP technical contributions and preparation and execution of short-term and long-term training/event schedules.
Other duties as assigned
REQUIRED SKILLS AND QUALIFICATIONS:
Significant experience working with U.S. watchlists and/or fusion center experience.
Experience working with or in the U.S. intelligence community and foreign governments on sensitive policy, programming, and/or operational matters.
Ability to establish and maintain relationships and liaise cross culturally with personnel at all levels in order to plan and coordinate assigned responsibilities.
Ability to independently manage time, program objectives, and relationships.
Overseas experience is strongly preferred.
Experience as an instructor, trainer, or advisor on criminal justice programs is preferred.
DESIRED QUALIFICATIONS:
Previous experience working overseas
Master's Degree in relevant discipline
PAE is proud to be an Equal Opportunity Employer. Our hiring practices provide equal opportunity for employment without regard to race, religion, color, sex, gender, national origin, age, United States military veteran's status, ancestry, sexual orientation, marital status, family structure, medical condition including genetic characteristics or information, veteran status, or mental or physical disability so long as the essential functions of the job can be performed with or without reasonable accommodation, or any other protected category under federal, state, or local law.