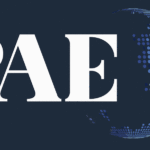 Website PAE
Supporting the Most Exciting and Meaningful Missions in the World
ICITAP Chief of Operations – Philippines
For more than 60 years, PAE has tackled the world's toughest challenges to deliver agile and steadfast solutions to the U.S. government and its allies. With more than 20,000 employees on all seven continents and in more than 70 countries, PAE delivers a broad range of operational support services to meet the critical needs of our clients. Our headquarters is in Falls Church, Virginia.
PAE is supporting the U.S. Department of Justice (DOJ) in providing specialized training, advisory and mentoring services to host nations under the Criminal Division's International Criminal Investigative Training and Assistance Program (ICITAP).? https://www.justice.gov/criminal-icitap?? ICITAP is a cornerstone of America's global strategy for combating transnational crime, terrorism, countering trafficking in persons, establishing rule of law and enhancing human rights in developing countries.? PAE?is the contract service provider to the DOJ ICITAP and Overseas Prosecutorial Development, Assistance and Training (OPDAT) programs.
POSITION SUMMARY:
PAE is currently seeking a qualified candidate to serve as Chief of Operations. The (incumbent) maintains ICITAP's offices at the Philippine National Police (PNP) Headquarters, Camp Crame, in Quezon City, Manila.  The incumbent is responsible for all administrative and operational functions at the ICITAP Office in Camp Crame, including all supervisory functions, whether employees are ICITAP foreign local labor hires or international contractors – if assigned to the Camp Crame Office.  The incumbent serves as ICITAP's lead in most executive and working level relationship building efforts, and in collaborative activities to support organizational training and development capacity building with the PNP and the Philippine Public Safety College (PPSC).
The incumbent is responsible for development, deployment, accountability, monitoring, and evaluation of all ICITAP adjunct and contract instructors; coordination of training & development activities; accountability of field operations, project progress, budgeting – both projections and tracking, inventory; and liaison and coordination with the numerous entities including but not limited to, the Philippine National Police Academy (PNPA), PNP Training Service (PNPTS), PNP Directorate for Human Resources and Doctrine Development (DHRDD), PNP Directorial Staff, PPSC Divisions, Philippine Coast Guard (PCG), various USG federal agencies, NGOs, and others.  It is the primary technical adviser (TA) position within the Philippines program. he incumbent will work with other members of the ICITAP team, US military personnel, and US Embassy personnel – country team.  The incumbent may be required to travel, work, and lodge in the conflict region of the southern Philippines.
JOB DUTIES AND RESPONSIBILITIES:
Supervise the daily operation of the ICITAP office at the PNP Headquarters in Camp Crame
Supervise locally hired staff
Schedule and approve monthly time usage of locally hired staff.
Approve time and expense reports
Recruit and hire local staff
Write and/or review and approve outgoing and incoming ICITAP related correspondence
Assess and report training needs to chief of operations
Assure training is aligned with current Inter-Agency Agreements (IAA's)
Daily management of training and development (curriculum development specifically) functions throughout several projects
Research, recommend, and support budget related requests to the program manager
Perform as ICITAP representative for course openings or closings (nationally at training site locations)
Meet with PNP Region Directors and command staff to educate and promote the ICITAP program.
Meet with PNP command staff to conduct informal training needs analysis and offer available courses.
Engage staff and host nation counterparts in routine training and curriculum reviews and revisions.
Ensure proper recording and storage of courses and ICITAP related documents.
Coordinate and facilitate equipment donations with US Embassy and Host Nation staff.
Attend various scheduled and recurring meetings at numerous locations, including the US Embassy – Chancery, US Embassy – Seafront Compound, Camp Crame, PPSC, PNPA, and many others as required.
REQUIRED SKILLS AND QUALIFICATIONS:
20 years of sworn law enforcement experience at the city, county, state, or federal level.  Three of the 20 years must have been at the rank, or equivalent rank of lieutenant, captain, or above.  If federal, GS-14 level or above.
Demonstrated success in both administrative and operational management, as identified and outlined by prior supervisors.
Must be eligible to obtain and maintain a USG Public Trust clearance.
Ability to Analyze, Design, Develop, Implement, and Evaluate law enforcement training and development programs and projects to achieve desired goals and outcomes, with available resources and within budget and deadlines.
Demonstrated effectiveness in working independently and within team environments.
Demonstrated excellence in problem solving skills.
Demonstrated ability to effectively manage subordinates with varied skill levels and assignments.
Demonstrated ability to supervise subordinates.
Knowledge of and demonstrated Competencies in law enforcement learning, training and development.
Demonstrated excellence in utilizing Microsoft Office Suite (Word, Excel, PowerPoint) to facilitate analysis, design, development, implementation, and evaluation activities, presentations, and reports.
Ability to multi-task several projects and timely submission of required reports.
Excellent written and oral communication skills.
Proven record of effective relationship building, both within and outside an organization.
Educational and senior management requirements may be substituted by additional years of law enforcement experience or overseas development experience.
DESIRED QUALIFICATIONS:
Diplomatic or Contractor experience working within an embassy environment.
Employed as a full-time sworn law enforcement officer, with an agency with municipal policing responsibilities, within the past five (5) years.
Law enforcement experience includes having been assigned as a full-time training manager, or equivalent title with equivalent duty assignments
Five years' experience managing training and development programs or projects.
Demonstrated effectiveness in managing a program or project in a cross-cultural environment.
Bachelor's / Masters' degree in criminal justice or a related field.
FBI National Academy, Northwestern School of Staff and Command, Police Executive Research Forum Senior Management Institute for Police, or comparable executive-level law enforcement training
PAE is proud to be an Equal Opportunity Employer. Our hiring practices provide equal opportunity for employment without regard to race, religion, color, sex, gender, national origin, age, United States military veteran's status, ancestry, sexual orientation, marital status, family structure, medical condition including genetic characteristics or information, veteran status, or mental or physical disability so long as the essential functions of the job can be performed with or without reasonable accommodation, or any other protected category under federal, state, or local law.