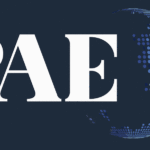 Website PAE
upporting the Most Exciting and Meaningful Missions in the World
ICITAP Patrol Advisor/Coordinator – KSA
For more than 60 years, PAE has tackled the world's toughest challenges to deliver agile and steadfast solutions to the U.S. government and its allies. With more than 20,000 employees on all seven continents and in more than 70 countries, PAE delivers a broad range of operational support services to meet the critical needs of our clients. Our headquarters is in Falls Church, Virginia.
PAE is supporting the U.S. Department of Justice (DOJ) in providing specialized training, advisory and mentoring services to host nations under the Criminal Division's International Criminal Investigative Training and Assistance Program (ICITAP).
ICITAP, https://www.justice.gov/criminal-icitap, is a cornerstone of America's global strategy for combating transnational crime, terrorism, countering trafficking in persons, establishing rule of law and enhancing human rights in developing countries.  PAE is the contract service provider to the DOJ ICITAP and Overseas Prosecutorial Development, Assistance and Training (OPDAT) programs.
Please Note: This is an Independent Contractor position with PAE, it should not be considered an employment relationship with PAE.
POSITION SUMMARY:
PAE is currently seeking a highly qualified individual to serve as a Patrol Advisor/Coordinator with expertise in directing and supervising police patrol operations.   The advisor will be responsible for efforts to assist the Saudi Special Forces for Security and Protection (SFSP), particularly in the area of tourism and community policing strategies.  This is a full-time position, located in the Kingdom of Saudi Arabia.  The duties and responsibilities listed below are representative of the nature and level of work assigned and are not necessarily all inclusive.
DUTIES:
Develop and maintain close working relationships with their Saudi counterparts
The Patrol Advisor/Coordinator will be directly responsible for advising and mentoring host country officials on the management of police service patrol operations, particularly in the context of tourism and community oriented policing strategies.
The incumbent is responsible for advising and training SFSP personnel on police patrol divisions' organizational development, staffing, training, operations, scheduling, interoperability, communications, special events, critical incident response, proactive patrol measures, community engagement, asset deployment, and special situation management among other patrol related matters.
The advisor will also advise SFSP officials on patrol crime prevention and community engagement related to tourist-oriented environments.
Duties also include facilitating meetings; leading working groups; developing reports and specialized papers; reviewing and editing policies; manuals and Standing Operating Procedures (SOPs); conducting briefings, and active participation in advising their SFSP counterparts.
Closely coordinate with the ICITAP Regional Operations Coordinator (ROC), ensuring an adequate information flow between the regions and the ICITAP ROC.
In collaboration with their Saudi counterparts and the ICITAP ROC ensure that Saudi personnel in their areas of operations receive appropriate training
Report upward to the ICITAP Program Attaché, through the ROC
Submit accurate and timely reports as required
Any other tasks as may be directed
REQUIRED SKILLS AND QUALIFICATIONS:
Minimum Acceptable Experience Level:Knowledge, Skills, and Abilities:
Minimum of 15 years of progressively experience with increasing responsibilities predominately in police patrol operations and management
Minimum of 5 years of related command/supervisory level experience in or overseeing police patrol operations
Minimum of 4 years of experience advising or training foreign officials on policing related topics
Excellent organizational and time management skills.
Ability to work independently
Ability to become an active and functioning member of a team.
Expert communication skills to facilitate and disseminate information.Security Vetting: Already possess a US Government issued security clearance or be able to obtain a favorable US Government clearance is required for the position. Must maintain eligibility at the required certification or clearance level for the duration of the contract. Must be able to obtain a Public Trust Waiver – Moderate. Possession of a U.S. Passport.
Language Skills: Satisfactory English proficiency to meet job requirements and to adhere and comply with safety, health, and security measures.
Citizenship: Must be able to legally work in the United States without sponsorship. Must be able to obtain and maintain a U.S. Government issued security clearance. Possession of a valid U.S. Passport.
Medical: Successfully complete medical fit for duty.
Desired Qualifications:
Various language proficiencies, in addition to English are preferred;
Master's Degree or above in criminal justice, homeland security, or related fields from a US Department of Education accredited institution;
Professional police command certification(s) from the FBI National Academy, Northwestern University School of Police Staff and Command, Southern Police Institute, or equivalent; or,
Continuing education demonstrated through publications, presentations, coursework, internships, or certifications.
Education: Bachelor's degree in criminal justice, homeland security, or related fields from a US Department of Education accredited institution is preferred.
PAE is proud to be an Equal Opportunity Employer. Our hiring practices provide equal opportunity for employment without regard to race, religion, color, sex, gender, national origin, age, United States military veteran's status, ancestry, sexual orientation, marital status, family structure, medical condition including genetic characteristics or information, veteran status, or mental or physical disability so long as the essential functions of the job can be performed with or without reasonable accommodation, or any other protected category under federal, state, or local law.