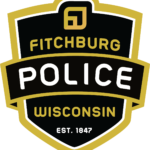 Fitchburg Police Department
CITY OF FITCHBURG, WISCONSIN
POLICE CHIEF
$135,283.20-$137,987.20 starting;
$145,308.80 pay range maximum
The City of Fitchburg is pleased to announce the recruitment and selection process for our Police Chief. Fitchburg seeks a collaborative, customer-focused and visionary leader to manage and administer the operations, functions, and activities of the Fitchburg Police Department.  The City of Fitchburg is extremely diverse.  The ideal candidate will foster an environment that promotes and celebrates diversity, equity and inclusion.
We invite you to view our Police Chief brochure for background information on the City, the Department, as well as the desired qualifications for this position.  To view these materials, please view the job posting on our website.
The City offers excellent benefits including access to our onsite fitness center. To view the full job announcement including hiring process and timeline and to apply online, please visit our website.  Applications must be received no later than June 28, 2021 to be considered.