Full Time
September 30, 2021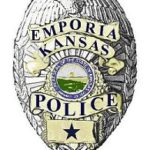 Website Emporia Police Department
The Police Officer Position performs duties in the protection of life and property and the preservation of order in the city of Emporia. This position enforces all federal, state, and local laws and ordinances and assists with investigations. Patrol duties include enforcing traffic laws, investigation of crimes and accidents, and providing public assistance. This employee will be required to exercise initiative and discretion when faced with emergency situations.
Salary:  $18.19-$23.79/hr
Benefits:
Eight paid holidays per year
All uniforms and equipment furnished
Uniform cleaning provided
One day sick leave earned per month with a maximum carryover of 60 days
One vacation day earned per month with a maximum carryover of 15 days
Two paid personal leave days per year
Up to three days paid funeral leave per year
Single/family health, vision and dental insurance available
$10,000 double indemnity life insurance paid by the City
Time off with pay (compensatory time) with supervisor approval
Minimum of 40 hours of police training per year provided with compensation
Kansas Police and Fire Retirement System for commissioned employees
Emporia Law Enforcement Benefit Association membership available
Incentive pay after training benchmarks
Requirements for consideration: You must be 21 and have a HS diploma or GED, no felony charges, no domestic violence convictions and a US citizen.
Go to police.emporia-kansas.gov and click on Employment Opportunities
Contact: Capt. Lisa Hayes 620 343-4219 lhayes@emporia-kansas.gov