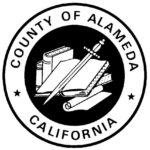 County of Alameda
MISSION STATEMENT
The mission of the Alameda County Probation Department is to protect the public safety by providing supervision, services, support and opportunities to our clients on behalf of the people of Alameda County through quality supervision, leadership, services and effective partnerships.
THE AGENCY
The Alameda County Probation Department is an essential element of the County's system of public protection and human services. The Department's role is to reduce the impact of crime in the community by providing accurate, comprehensive and timely information and recommendations to the Courts, providing community-based sanctions and treatment for offenders, and working cooperatively with law enforcement agencies and community organizations with similar objectives. The Department provides a wide range of mandated and discretionary investigative, advisory, and supervisory services to adult and juvenile probationers pursuant to State law and the County Charter.
THE POSITION
Under general direction, incumbents are responsible for either managing, implementing, coordinating, and evaluating the work of a major functional program comprised of multiple units within the Department, or as a special advisor to the Chief Probation Officer.  Provides program planning, management, technical assistance, review and evaluation functions of system and programs, in support of direct client services where these services are provided by County/Department staff, community-based organizations (CBO's), or independent contractors; coordinating, researching and evaluating outcome measurements of specialized grant funded programs; act as Department liaison with independent contractors or CBO service providers to ensure compliance with grant funded program regulations and grant or contract terms and conditions; and performing related work as may be required.  As a special advisor to the Chief Probation Officer, incumbents have responsibility for specialized programmatic service planning.