Full Time
Applications have closed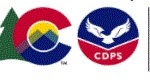 Website https://twitter.com/cdpsjobs Colorado Department of Public Safety
Safer Together
We are looking for a forward thinking and knowledgeable Labor Relations Specialist to oversee Labor Relations for the CDPS. Apply by June 7, 2021, 5:00 pm and become our new CDPS Sr. Labor Relations Partner https://www.governmentjobs.com/careers/colorado/jobs/3079608/cdps-sr-labor-relations-partner
This position is open to current residents of Colorado.
Our Mission – Engaged employees working together to safeguard lives and to provide diverse public safety services to local communities.
Our Vision – Creating safer and more resilient communities across Colorado.
Our Core Values – Unity, Honor, Service
Visit our website to learn more about the work we do to keep Colorado safe!
CDPS is an equal opportunity employer. See our EEOD Utilization Report (2020)
ABOUT THE DEPARTMENT
The Colorado Department of Public Safety (CDPS) consists of six Divisions: Colorado Bureau of Investigation (CBI), Colorado State Patrol (CSP), Division of Criminal Justice (DCJ), Division of Fire Prevention and Control (DFPC), and the Division of Homeland Security and Emergency Management (DHSEM).   The Executive Director's Office (EDO) provides administrative and management services to the operating divisions of the department.
EXECUTIVE DIRECTOR'S OFFICE
The Executive Director's Office (EDO) is the backbone of the Colorado Department of Public Safety, providing effective administrative and management services to the Department's operating divisions. The EDO includes the following:
The Executive Director and Deputy Executive Director – Oversees strategic direction and operations for the department.
Administrative Services Office – Provides division and department-level administrative and support functions encompassing accounting, procurement, budget, and logistics services (fleet, facilities, warehousing, material management and fabrication) to support the operations and programs of CDPS divisions.
Human Resources Office – Supports recruitment, hiring, evaluation, benefits management, personnel actions, payroll and all other human resources functions.
Compliance and Professional Standards Office – Develops policies, assesses and manages risk, and ensures compliance with state and federal requirements and professional standards.
Colorado Integrated Criminal Justice Information Systems – develops cost-effective information sharing services to provide access for criminal justice agencies while maintaining information security. CICJIS is a collaborative program designed to facilitate information sharing at key decision points in the criminal justice process. There are five participating CICJIS agencies: the Department of Corrections, Judicial, the Colorado District Attorney's Council, the Division of Youth Corrections, and the Colorado Bureau of Investigation.
Colorado School Safety Resource Center – assists local schools and communities to create safe and positive school climates for pre-k through higher education schools in Colorado.
WHY JOIN US
Our employees are proud of their work and believe their work is important and valued by the public.
Our supervisors do a great job managing employees, providing clear expectations, treating employees with respect and providing timely feedback.
We value a high work-life balance.
CDPS is an equal opportunity employer. We welcome diversity of backgrounds and ideas.
In addition to rewarding meaningful work, we offer a competitive benefits package that includes:
Excellent work-life programs, training, and professional development opportunities;
Retirement benefits including PERA Defined Benefit Plan or PERA Defined Contribution Plan plus 401K and 457 plans;
Medical and dental options (for permanent employees and their dependents).
Short and optional long-term disability coverage
10 paid holidays per year plus vacation and sick leave.
Employee Assistance Program (C-SEAP) available in every region of the state.
Subsidized RTD FlexPass and free parking at most work locations.
Reduced college tuition (CSU Global, DeVry University, University of the Rockies)
CDPS Tuition Reimbursement Program.
Life insurance that includes legal resources and discounts.
For a complete review of the benefits we offer, please click on this link.
Description of Job:
ABOUT THE WORK UNIT
The Colorado Department of Public Safety (CDPS) Human Resources office exists to provide human resources services to the general public, applicants, managers, and employees of CDPS.  Consultation services include benefit administration, time and leave management, compensation consultation, employee relations, exam development, HR policy development, job analysis, job evaluation and classification, organizational development, new employee orientation and onboarding, performance management (PMP), interpretation of CDPS HR policy, state personnel rules, state and federal employment laws, progressive discipline, records management, recruitment, responding to grievances, appeals, charges of discrimination, reorganization matters, retention, selection and selection appeals, worker's compensation, settlement advice, strategic planning and overall HR guidance to CDPS managers, supervisors, and employees.
WORK ENVIRONMENT
Work at home at least some % of time, possible.
Ability to travel occasionally for meetings across Colorado.
Main office hours are between 9:00 am and 5:00 pm, Monday – Friday
DUTIES (include but are not limited to:)
This is a new opportunity and we are recruiting for an forward thinking and   knowledgeable Labor Relations Specialist to oversee Labor Relations for the CDPS.
Advice and Consultation
Establish effective working relationships within CDPS through the provision of high quality accurate, authoritative consultancy services and timely advice on a full range of labor relations issues and to bring both the management and employee perspective to relevant strategic initiatives.
Understand the nature of the work, business strategy, plan and activities, including needs and barriers at CDPS specifically how it ties to the overall agency mission, vision and values and the interconnection with labor relations.
Provide consultation regarding contract interpretation and administration to intercept and/or mitigate adverse reactions, concerns, or pressures.
Assist the Chief Human Resources Officer in the day-to-day activities, including monitoring of the labor relations email box and the formulation of responses to union related inquiries ensuring appropriate responses and proper disposition of inquiries.
Provide leadership, coaching and advice and directing, guiding, advising staff on labor relations matters, issues, grievances and cases and ensuring labor relations investigations are timely, thorough, and escalated as appropriate.
Provide advice, assistance related to employee coaching, corrective action, disciplinary matters and grievances pertaining to labor relations; makes recommendations for appropriate action; draft and issue written communications; and ensure responses are consistent and adhere to partnership agreement and procedures across the agency as appropriate.
Provide ongoing consulting services on the labor relations program, practices, policies, legislation, executive orders, rules and other regulatory requirements including interpretation of identification of risk, impact to agencies and recommended solutions to agency representatives.
Plan and coordinate special research and investigative assignments regarding functional and operational problems and issues to develop and recommend courses of action or corrective actions.
Act as a sounding board for the Chief Human Resources Officer and CDPS leadership and influence their decisions in compliance with all applicable partnership agreements.
Participate in collaborative workgroups with management and labor organization towards collaborative goals
Research, Negotiate and Implement Labor Relations Agreements
Research, gather, interpret and analyze relevant information to assist in making appropriate decisions and recommendations in consultation with the Chief Human Resources Officer and Division representatives to develop proposals, counter-proposals and strategies in support of CDPS's interest and positions to be used in negotiating sessions.
Evaluate union proposals with respect to effect on management's operations and other ramifications. Discuss evaluations with the Chief Human Resources Officer and other relevant Division representatives to formulate responses and/or counter proposals.
Lead in due diligence efforts. Review and evaluate rules, statutes, policies and procedures; and recommend, draft and implement new and revised CDPS policies that address employee and/or management concerns. Draft language and supporting documents, prepare talking points, testify in rulemaking hearings, assess the potential impacts of changes and monitor assigned rules or laws, meeting with legislators and their staff as requested by EDO or Chief Negotiator regarding proposed legislation impacting labor relations. Draft or review staff drafts of responses to assigned questions and audit recommendations and develop action plans and monitor implementation of audit recommendations.
Research new legislation and develop policies and procedures to ensure that all activities within the areas of responsibilities are in compliance with applicable federal, state and local laws and regulations.
Establish and maintain collaborative and effective relationships with labor partners. This includes independent interaction with the Attorney General's Office, the Department of Personnel and Administration and the union.
Ensure compliance with, and act as a subject matter expert of, policies, personnel rules and partnership agreement.
Collaborate with the Chief Human Resources Officer and Attorney General's Office and leadership, as needed, to resolve complex labor relations issues.
Coordinate union data requests, maintains statistics on organizing actives and provides quarterly reports to leadership. Provides statistics, reports, and collects data as needed and requested.
Oversight of Coverage Designation Dispute Resolution Process
Oversee the CDPS internal coverage designation dispute process and evaluate other conflicts resulting from the partnership agreement or any CDPS side agreement and recommend appropriate remedies.
Consult with attorney general's office on issues involving labor relations activity, including litigation involving disciplinary action or grievance determination
Minimum Qualifications, Substitutions, Conditions of Employment & Appeal Rights:
MINIMUM QUALIFICATIONS (EDUCATION AND EXPERIENCE)
Graduation from an accredited college or university with a bachelor's degree in any field.
Unofficial transcripts showing name of college/university, name of student,  degree  type  and  date conferred/awarded,  if  any,  must  be  submitted  with  the application in order to receive credit.
AND
Five years of professional experience that includes a combination of the direct involvement with employee labor relations, human resources management and/or management.
Typical elements of labor relations activities include enhancing relationships between management and employees, especially with respect to the maintenance of agreements, collective bargaining, union negotiations, coaching, mediation and conflict resolution.
Part time experience will be pro- rated.
OR
Advanced degree and four years of professional experience that included a combination of professional experience that included a combination of labor and employee relations, human resources management and/or management.
OR
Nine years of professional experience that included a combination of labor and employee relations, human resources management and/or management.
REQUIRED SKILLS:
Active Listening — Giving full attention to what other people are saying, taking time to understand the points being made, asking questions as appropriate, and not interrupting at inappropriate times.
Speaking — Talking to others to convey information effectively.
Negotiation — Bringing others together and trying to reconcile differences.
Writing — Communicating effectively in writing as appropriate for the needs of the audience.
Critical Thinking — Using logic and reasoning to identify the strengths and weaknesses of alternative solutions, conclusions or approaches to problems.
Social Perceptiveness — Being aware of others' reactions and understanding why they react as they do.
Complex Problem Solving — Identifying complex problems and reviewing related information to develop and evaluate options and implement solutions.
Active Learning — Understanding the implications of new information for both current and future problem-solving and decision-making.
Systems Analysis — Determining how a system should work and how changes in conditions, operations, and the environment will affect outcomes.
PREFERRED QUALIFICATIONS (not required):
Experience in Law and Government — Knowledge of laws, legal codes, court procedures, precedents, government regulations, executive orders, agency rules, and the democratic political process.
Experience in Administration and Management — Knowledge of business and management principles involved in strategic planning, resource allocation, human resources modeling, leadership technique, production methods, and coordination of people and resources.
Experience with Legal research: The methods and procedures of research in legal matters, such as the regulations, and different approaches to analyses and source gathering, and the knowledge on how to adapt the research methodology to a specific case to obtain the required information.
Demonstrated success with the duties listed in the Description of the job.
CONDITIONS OF EMPLOYMENT
Requires successful completion of a fingerprint based criminal background check, professional reference checks, and a polygraph examination.
APPEAL RIGHTS
If you receive notice that you have been eliminated from consideration for the position, you may protest the action by filing an appeal with the State Personnel Board/State Personnel Director within 10 days from the date you receive notice of the elimination.  Also, if you wish to challenge the selection and comparative analysis process, you may file an appeal with the State Personnel Board/State Personnel Director within 10 days from the receipt of notice or knowledge of the action you are challenging.  Refer to Chapters 4 and 8 of the State Personnel Board Rules and Personnel Director's Administrative Procedures, 4 CCR 801, for more information about the appeals process. The State Personnel Board Rules and Personnel Director's Administrative Procedures are available at www.colorado.gov/spb.  A standard appeal form is available at: www.colorado.gov/spb. If you appeal, your appeal must be submitted in writing on the official appeal form, signed by you or your representative, and received at the following address within 10 days of your receipt of notice or knowledge of the action: Colorado State Personnel Board/State Personnel Director, Attn: Appeals Processing, 1525 Sherman Street, 4th Floor, Denver, CO 80203. Fax: 303-866-5038. Phone: 303-866-3300. The ten-day deadline and these appeal procedures also apply to all charges of discrimination.
Supplemental Information:
NOTIFICATIONS
All correspondence regarding your status in the selection/examination process will be via email. Include your current working email address on your application and check your email frequently as you could receive time sensitive correspondence regarding this position. We highly recommend that you set up your email to accept messages from "state.co.us" and "info@governmentjobs.com" addresses. It is your responsibility to ensure that your email will accept these notices and/or review your junk mail and spam filtered email.
EQUITY, DIVERSITY, AND INCLUSION
The State of Colorado believes that equity, diversity, and inclusion drive our success, and we encourage candidates from all identities, backgrounds, and abilities to apply. The State of Colorado is an equal opportunity employer committed to building inclusive, innovative work environments with employees who reflect our communities and enthusiastically serve them. Therefore, in all aspects of the employment process, we provide employment opportunities to all qualified applicants without regard to race, color, religion, sex, disability, age, sexual orientation, gender identity or expression, pregnancy, medical condition related to pregnancy, creed, ancestry, national origin, marital status, genetic information, or military status (with preference given to military veterans), or any other protected status in accordance with applicable law.
Colorado Department of Public Safety is committed to the full inclusion of all qualified individuals. As part of this commitment, our agency will assist individuals who have a disability with any reasonable accommodation requests related to employment, including completing the application process, interviewing, completing any pre-employment testing, participating in the employee selection process, and/or to perform essential job functions where the requested accommodation does not impose an undue hardship. If you have a disability and require reasonable accommodation to ensure you have a positive experience applying or interviewing for this position, please direct your inquiries to our ADAAA   Coordinator, Monica Rameriz, 303.239.4544, monica.rameriz@state.co.us.
PLEASE READ CAREFULLY – RECRUITMENT INFORMATION
Applications are considered complete and accurate at the time of submission. Therefore, additional information may not be solicited or accepted after your application has been received.
All applications that are received by the closing of this announcement will be reviewed against the Minimum Qualifications in this announcement. Candidates who meet the minimum qualifications may proceed to the next step. Colorado Revised Statutes require that state employees are hired and promoted based on merit and fitness through a comparative analysis process.
It is imperative that your application provide as much information and detail as possible about your education, knowledge, skills, and experience as it relates to this job.
If you are a military veteran you must submit a copy of your DD-214, Member 4 Copy, and VA disability letter if available/applicable at the time of application so we can determine if you are eligible for veteran's preference points.  Military personnel who are stationed outside of Colorado may be eligible for this position by submitting the completed DD-2058 "State of Legal Residence" form.
For an overview of State of Colorado application process and application tips, please view this video.
Comparative analysis steps that will or may be used: Structured application review -review of answers to supplemental questions and application materials by a subject matter expert panel.
Performance exam that may include a sample work product review and/or oral panel.