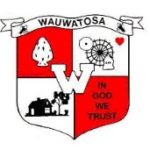 Website WauwatosaWI City of Wauwatosa
Wauwatosa, Wisconsin is looking for a strong leader who demonstrates the experiences, skills and abilities described below.
The City and the Department expect the Chief to be an effective leader engaged with their employees, able to collaborate with others within and outside of the Department, and able to enthusiastically embrace challenges and opportunities to innovate and improve. The Chief must be a highly skilled developer of talent who uses that talent to ensure the Department moves forward to meet the future. The Chief must be comfortable making decisions and able to skillfully drive those decisions forward. The successful candidate must be able to build trust and confidence with all interested segments of the community. The Chief must be able to use their interpersonal skills to develop and maintain effective relationships and to use those relationships to create critical communication pathways throughout the Department and the community it serves.
REQUIREMENTS
Bachelor's degree in police science, criminal justice, public administration, psychology, sociology or other related field required, or the equivalent combination of education and experience; a relevant Master's Degree or higher is preferred.
Must have at least ten (10) years of police experience with at least five (5) of those years being increasingly responsible management experience in a command level capacity with a range of operational and administrative experience in an urban/suburban police department.
Wisconsin State certification as a Police Officer or be able to obtain certification within one year of employment.
Valid Driver's license at time of application. If out of state, a WI license must be obtained within 60 days of hire.
Certification of firearms training and continuous education proficiencies are mandated yearly.
Completion of an advanced police leadership training, such as the FBI National Academy, Senior Management Institute for Police, or the Northwestern University School of Police or similar is preferred.
Must be able to pass a comprehensive law enforcement background investigation and psychological assessment.
ADDITIONAL CONSIDERATIONS
Extensive knowledge of modern law enforcement practices, principles & policies required; must be comfortable using these policing methods including the use of crime statistics, crime prediction and community-oriented policing.
Extensive experience in driving law enforcement practices that exemplify fairness, consistency, respect for differences and absolute compliance with applicable laws, statutes and departmental and city-wide policies.
Superior verbal and written communication skills.
Must be able to motivate and lead by example through honesty, integrity, openness, and transparency
Leadership experience in a variety of management functions such as HR, legal, performance management, discipline, recruitment, budget and labor negotiations preferred.
Proven ability to foster effective and positive working relationships with external and internal customers, including employees, residents, visitors and city officials.
The City of Wauwatosa reserves the right to utilize equivalencies where deemed appropriate with regard to education and experience requirements and may consider combinations of education and experience likely to lead to success with essential duties and responsibilities.
The City of Wauwatosa is an equal opportunity employer. We're passionate about creating an inclusive workplace that promotes and values diversity.
Salary and Benefits:
Starting salary range is $100,235 to $137,425, depending on qualifications; complimented by an excellent benefits package; Retirement benefits through the Wisconsin Retirement System state pension plan; Robust wellness program, including an on-site free health clinic and fitness
classes