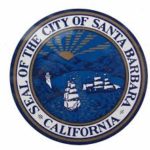 Website City of Santa Barbara
The City of Santa Barbara (pop. 92,000) is seeking a dynamic and engaging Police Chief to lead during a period of immense change and opportunity. As Chief, you can lead the City in building an innovative and community-connected police facility and help stand-up civilian oversight in a way that increases accountability and showcases the good work of the police department. Santa Barbara also offers an abundance of world-class shopping, dining, resort accommodations, and miles of beautiful pristine beaches and coastline to choose from.
Any combination of experience and training that would likely provide the required knowledge and abilities is qualifying. A typical way to obtain the knowledge and abilities would be: A Bachelor's degree with major coursework in criminal justice, public administration, or a related field. A Master's degree is highly desirable, as are top leadership programs such as the FBI National Academy, Senior Management Institute for Police (SMIP), or Command College. At least ten years of progressively responsible experience in municipal policing, including at least five or more of these years in a management capacity. A proven track record in community engagement and bridge building is highly desirable.
The current salary range is $192,343 – $233,795, plus a comprehensive benefits package including CalPERS. Interested candidates should submit a compelling cover letter and resume to apply@ralphandersen.com. Apply by Monday, July 6, 2021. Confidential inquiries welcomed to Chief Greg Nelson (ret.) or Chief Bryan Noblett (ret.) at 916-630-4900. Detailed brochure available at www.ralphandersen.com.