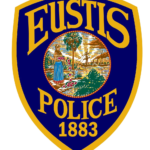 Website City of Eustis
Local Municipality
Overview: Located in central Florida, on beautiful Lake Eustis, 25 miles northwest of Orlando, the Eustis Police Department is seeking its next Police Chief.  The Chief reports to the City Manager and is responsible for directing all law enforcement activities within the City of Eustis. The Chief implements and directs departmental goals and objectives, formulates departmental policies and coordinates all administrative aspects of the department.  This position is also a key member of the City's senior management team and is expected to add to the strategic leadership and best practices of the organization. Department consists of 55 employees, including 41 sworn officers. The FY 20/21 budget for the Police Department is $5,787,947.
Minimum Qualifications: Bachelor's Degree from an accredited college or university in Public Administration, Criminal Justice or related field; supplemented by at least 10 years of progressively responsible experience in law enforcement to include at least 5 years' experience in a Command or Senior Management position.  Applicants must possess or be able to obtain active Florida Law Enforcement Certification.  Valid Florida Driver's License with an acceptable driving record will be required.
Benefits: $79,724.64 – $118,510.05, depending on qualifications. Chief may choose to participate in the Police Defined Benefit Pension Plan or the MassMutual 401(a) Defined Contribution Plan.  Paid Employee Health and Dental Insurance. Annual Vacation Leave- 96 hours (initially). Annual Sick Leave- 96 hours. Holiday Leave 80 hours annually. Administrative Leave – 40 hours.  Take Home Vehicle. Annual Pre-paid Tuition Assistance (Undergraduate $5,095 / Graduate $8,872). No City Residency Requirement.
For more information, please visit HR at: www.eustis.org E-Mail personnel@ci.eustis.fl.us or call us at 352-483-5472.
The City of Eustis is an Equal Opportunity Employer. Minority, Woman and Veteran applicants are strongly encouraged to apply. The City provides Veteran's Preference per FS 295.07