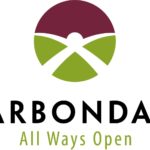 Website City of Carbondale
CHIEF OF POLICE City of Carbondale, Illinois
RECRUITMENT PROFILE This recruitment profile outlines the qualifications, necessary experiences and desirable traits for the position of the Chief of Police and provides background information on the City of Carbondale. This profile was prepared following interviews with supervisors and employees of the City of Carbondale and representatives of the community, as well as a review of written material relevant to the Chief of Police' position.
This profile will be used as a guide in the recruitment process, providing specific criteria by which applications will be screened and individuals selected for final interviews and appointment consideration.
Inquiries should be directed to the City's Human Resources Department:
City of Carbondale 200 S. Illinois Avenue Carbondale, Illinois 62902 TEL: 618-457-3247 chiefsearch@explorecarbondale.com
THE COMMUNITY
Carbondale, Illinois (population 25,902) lies approximately two hours southeast of St. Louis in Southern Illinois. Carbondale is the trade, tourism and educational center of the region. Bordered by a 270,000acre national forest, national wildlife refuge, Giant City state park and home of Southern Illinois University, the community serves as the host and focal point for many of the region's business and recreation activities.
Carbondale's status as a college town is reflected in many of its socioeconomic statistics. Carbondale is a culturally diverse community with residents from over 100 different countries. Carbondale's race and ethnicity is 58% white, 26% African-American, and 16% multi-racial and other races. Carbondale's housing is 70% non-owner occupied. The median age for the city is 24 with per capita income of $19,866 and the median value of owner-occupied
homes is $118,000. Carbondale ranks among the highest cities nationally in educational attainment with 45% of residents achieving a bachelor's degree or higher.
CITY OF CARBONDALE FORM OF GOVERNMENT AND ORGANIZATIONAL STRUCTURE
The City of Carbondale operates under the CouncilManager form of government. The Carbondale City Council consists of seven elected officials – the Mayor and six Council members. All six Council members and the Mayor are elected at-large. Council members serve staggered, four-year terms and are elected through nonpartisan elections. The next election is in April 2021.
2
The Mayor and Council members serve as the policy makers and legislative body, while the City Manager is the administrative head of the City's organization.
The City organization consists of the City Manager's Office, Finance, Fire, Human Resources, City Attorney, Community Development, Police, and Public Works Departments. There are approximately 250 City employees. The Carbondale Public Library is a component unit of government that operates under a Library Board appointed by the Mayor.
CITY OF CARBONDALE ORGANIZATIONAL PHILOSOPHY
As a responsive and caring community, Carbondale's success is not just based on "what we do," but also "how we do it." Our core values define the behaviors important in our interactions with residents, visitors and one another. Accountability, integrity, fairness, communication, honesty, and teamwork are the values that guide our vision. POLICE DEPARTMENT OVERVIEW
The Police Department employs 65 sworn and 20 fulltime civilian employees while managing a $10 million annual budget. The Fraternal Order of Police represents sworn police officers and telecommunicators and all other personnel are not represented by a labor union.
The Carbondale Police Department is one of the most highly trained police agencies in downstate Illinois. The Carbondale Police Department's core functions include patrol, investigations, administrative services, and 911 call center. The Department has several specialized units, such as the SRT Team, K-9 officers, drug crimes unit, crime scene services, victim advocacy, school resource officer, and an Explosive Ordnance Disposal Unit. The Department is well-equipped with technology in its vehicles, digital radio platform, and extensive video surveillance strategically placed in the community.
The Carbondale Police Department is committed to community policing and maintains numerous programs including Citizens' Police Academy, Personal Safety for
Women classes, an annual Christmas store for kids, "Coats for Kids" in partnership with SIU Athletics, and an annual bike helmet giveaway at a local elementary school. The Department maintains strong ties to various civic organizations including Rotary, Kiwanis, Boys and Girls Club of Southern Illinois and Lions Club.
The Carbondale Police Department emphasizes the value of training. Officers, supervisory staff, and command staff attend training on critical topics such as law enforcement response to an active shooter, sexual assault trauma informed response, juvenile justice, crisis intervention, school resource officer, child abuse, policing in diverse publics, hazmat technician (bomb squad), personal and professional breakthroughs for police officers and first line supervisors and middle management training to enhance police services to the City. The Department was among the first in the State to train all sworn officers in crisis intervention and de-escalation. Along with all City employees, department employees attend annual training in diversity and sexual harassment.
3
ISSUES FACING THE CARBONDALE POLICE DEPARTMENT
The Carbondale Police Department is well-trained, well-equipped and has a reputation for its high level of professionalism. Some of the more pressing issues currently facing the department are:
? Developing a Community Policing Plan for the department. This plan should incorporate major elements of 21st century policing strategies. The plan creation should involve the whole community, the City Council; and City staff. When complete, the Chief of Police will be expected to clearly communicate the tenets of the plan to the community as a whole and lead the Department in its implementation.
? Working with ongoing fiscal constraints. The City has experienced revenue declines in recent years while also incurring increasing pension obligations. The Chief of Police should be prepared to work within these constraints to find progressive solutions to managing current call volume while also being highly responsive to the community.
? Broadening, expanding, and strengthening community relations. The Chief of Police should meet regularly with neighborhood groups to enhance communication and build trust and positive coalitions with neighborhood leaders.
? Building constructive, trusting, and positive relations with all employees in every level of the police department is a primary goal of the City of Carbondale. This goal should also extend to all City employees to prevent soloing in the Department.
? Establishing and advocating a climate of inclusiveness where differing opinions are encouraged and not dismissed.
? Hiring and retaining a quality labor force that represents all segments of the community, including women and minorities. Achieving short and long-term goals for hiring and retaining qualified women and minorities continues to be a top priority.
? Educating youth about law enforcement practices and priorities; which may encourage them to consider law enforcement as a career and enhance efforts to recruit a diverse workforce.
? Developing a higher level of trust in the police department among young people by developing a mutual understanding of the impact of police practices on youth in the community and methods for improvement. The Chief of Police must know how to work constructively with large university and college student populations.
? Interagency cooperation. The Chief of Police will need to be open-minded in developing new relationships with law enforcement agencies, public health, social service providers, or any organization that can provide mutual benefit while maximizing resources.
? Maintaining effective communications with all segments of the community. The Chief of Police will need to be a prominent leader in the community, which will include participating in community events as well as other opportunities to be seen in the community.
? Re-evaluate the day-to-day operations and scheduling in order to be more efficient and productive.
4
CHIEF OF POLICE SELECTION CRITERIA
The following factors of education, experience, management style, and personal traits have been identified as desirable attributes for the Chief of Police to possess in order to function effectively in the position.
EDUCATION AND EXPERIENCE
? Graduation from an accredited college or university with a bachelor's degree in police science, public administration or related field. Completion of a senior management course equivalent to the FBI Academy is preferred.
? Demonstrated policy level and management experience as a Chief, Deputy Chief or equivalent senior rank in a similar sized organization; significant experience in directing, training, evaluating, selecting and disciplining employees. Typically, this means that candidates have progressed through police officer and investigator positions as well as first line supervisory and senior management ranks during their careers.
? A minimum of five (5) years of supervisory experience in law enforcement with at least three (3) years of experience in police administration. ? Experience in a union environment with collective bargaining and labor relations activities; preferred but not required
? Demonstrated willingness to initiate community programs and experience in their implementation.
? Demonstrated experience and skill in working effectively in a culturally diverse community.
? Demonstrated experience budgeting with limited resources.
PERSONAL TRAITS AND MANAGEMENT STYLE
The personal traits and management style of the Chief of Police will be critical factors in meeting the community's expectations for the position. The successful candidate should:
? Be a leader with unquestionable honesty and integrity and serve as a personal example of the organization's values.
? Be proactive and forward-thinking. Show an ability to reject the status quo when visioning the future of the department.
? Be open, approachable and a good listener.
? Show humility and the ability to manage ego. This allows constructive input from employees, citizens and other interested or affected parties while also being able to handle criticism.
? Emotionally mature. The Chief of Police operates in a high-stress environment and must be able to manage emotions, be able to remove emotions from decision making, and remain calm in tense situations.
? Show empathy. Demonstrate an ability to support activities and programs that align with a guardian approach to law enforcement.
? Be personally committed to the principles and philosophies of community oriented policing.
? Serve as an example of teamwork and positive, proactive leadership in the Department and the community.
? Be visible and involved with officers and foster positive working relations.
? Establish and maintain effective communications with employees, citizens, the media, the police community and the rest of the City organization;
5
possess excellent written and oral communication skills.
? Possess excellent administrative skills.
? Be comfortable as a visible, positive proponent of the Police Department to the City Council, City Manager and the community.
SELECTION TIMETABLE The selection process involves citizens, members of the police department, management staff from other departments, local law enforcement officials, as well as the City Manager. Together this group comprises the Chief of Police Selection Advisory Committee. The Committee has agreed upon a selection schedule and potential candidates are encouraged to reserve the following dates; should they successfully progress through the screening and interviewing process.
February 22, 2021 Carbondale Chief of Police – Position open until filled
March 22, 2021 Initial Application/Resume Review
March 29, 2021 Semi-finalists selected for zoom interviews (Tentative)
April 5, 2021 Zoom interviews completed for each semi-finalist (Tentative)
April 16, 2021 Finalists selected for final interviews (May require Zoom Meeting)
May 3-7, 2021 Finalist interviews with City Manager, Human Resources and virtual community forums
The City of Carbondale will reimburse candidates for reasonable expenses incurred during the interview process.
SALARY AND BENEFITS SUMMARY
Salary Range: $106,800 – $119,500 Salary Commensurate with Experience
Benefits include:
? Health Insurance: Currently, $27.00/mo. for single coverage, EE/Child $175.38/mo., EE/Spouse $305.00/mo. and Family $486.26/mo.
? Dental/Vision plan 100% of single coverage, dependent coverage available.
? Optional dependent life and supplemental insurance are available for employee, spouse and children at the employee's expense.
? Participation in the Police Pension Fund
? Participation in the City's Supplemental Insurance Plan. Option to participate in Flexible Spending Accounts for health and dependent care.
? Unmarked car provided by the City
? 11 paid holidays as approved by Council; including birthday
? Vacation: Beginning year 1 through year 4 – 2 weeks per year; beginning year 5 through year 9 – 3 weeks per year; beginning year 10+ – 4 weeks per year.
? Sick Leave: will accrue 12 days per year.
? Option to participate in ICMA and Nationwide Deferred Compensation Plan.
? Requests for an employment agreement will not be entertained.
? City of Carbondale Residency Requirement
6
CARBONDALE VISION 2025
BY 2025, CARBONDALE WILL BE RECOGNIZED AS A GROWING, DISTINCTIVE, INNOVATIVE, UNIVERSITY COMMUNITY WITH A VIBRANT CITY CENTER AND ATTRACTIVE RESIDENTIAL NEIGHBORHOODS; PROVIDING HIGH-QUALITY SERVICES, FISCAL RESPONSIBILILTY, AND OPEN, TRANSPARENT GOVERNMENT FOR ITS RESIDENTS; AND AS A REGIONAL CENTER THAT WELCOMES VISITORS FOR THE ARTS, ENTERTAINMENT, HEALTHCARE, EMPLOYMENT, RETAIL, AND EDUCATION.