Full Time
Applications have closed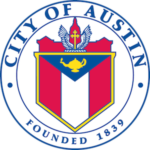 Website City of Austin
The City of Austin offers a career capstone opportunity for progressive police executives. The next Chief of Police will lead a Police Department for one of the most admired cities in America and beyond. Opportunities for the next Chief of Police include momentous reforms, explosive growth, international events. Austin is a city that offers it all, personally and professionally! The City of Austin is a progressive, full-service municipal organization operating under the Council-Manager form of government. Responding to over one million calls for service annually, APD provides services with 1,809 sworn officers and 246 non-sworn professional staff and has a FY 20-21 budget of $240.8 million. The Neighborhood-Based Policing program – comprised of Patrol and Patrol Support represents over one- half of APD's FY 2020-21 budget.
Requires a Bachelor's degree from an accredited college or university with major coursework in Criminal Justice or a related field and at least seven years of experience in a related field, including four years of experience in a management capacity. Certification by the Texas Commission on Law Enforcement Officer Standards and Education at the intermediate level or its equivalent as determined by the Commission.
The City of Austin will offer a highly competitive salary to the selected candidate that is dependent upon career experience and qualifications. The City of Austin offers an excellent benefits package including Austin Employees' Retirement System (COAERS).
This position is considered open until filled with the first review of resumes to begin June 7, 2021. Candidates must submit a compelling cover letter and comprehensive resume to apply@ralphandersen.com. Confidential inquiries welcomed to Mr. Greg Nelson at (916) 630-4900. Detailed brochure available at www.ralphandersen.com.