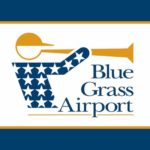 Website Blue Grass Airport
One of the most convenient airports serving Central Kentucky.
About Blue Grass Airport and the Position  
Become a force for good and join a team named one of the Best Places to Work in Kentucky 2018. Blue Grass Airport has openings Public Safety Officers. These are customer service focused positions that play a vital role in the airport's public facing positions. Officers perform all duties related to airport safety and security, aircraft rescue firefighting, law enforcement, and emergency medical services. They promote peace on our campus nestled among beautiful horse farms, and they actualize our commitment to serving Central Kentucky, allowing the airport to bring state-of-the-art facilities (including a new station house), cutting-edge technology, and leading initiatives unlike any other in the aviation industry to our local, commercial, and general aviation communities.
These positions are perfect for the career focused candidate. They offer long-term opportunities for growth with our company, professional development and training. We are sincere in our mission and are looking applicants who can buy in with an open mind and heart, put the team first, and clearly demonstrate a track record for personal accountability, social responsibility and passion for continuous learning.
Requirements  
Successful candidates must have a high school diploma or equivalent and be at least 21 years of age. They also must have an excellent background with no felony convictions, history of criminal or improper conduct, which would affect suitability for law enforcement work. Must have the ability to interact well with the general public and all airport stakeholders. Must possess a valid driver's license. Must be able to obtain and maintain certifications as Firefighter, Police Officer and EMT within one year from the date of employment for continued employment.
All candidates are required to have current certifications or pass both Police Officer Professional Standards (POPS) testing and Candidate Physical Agility Testing (CPAT) as administered by the Commonwealth of Kentucky. Successful candidates will be required to complete a pre-employment/post-offer medical exam, drug screen and background investigation.
Schedule/Compensation  
Officers work 24/48 hour shifts, including weekends and holidays.
The airport believes that the best people create the best workplace, and offers compensation to attract top talent including:
competitive pay
an extremely generous benefits package including private retirement with company contribution,
medical, vision, dental, life, and disability insurance,
paid time off, tuition reimbursement, and and Commonwealth of Kentucky Fire Training Incentive Pay.
The expected salary range for this position is based on previous experience, skills and certifications: $45,000 – $47,500. Incumbents will be eligible for immediate promotion upon completing all required certifications.
All applications are welcome and accepted until positions are filled. Blue Grass Airport is a proud equal opportunity employer and committed to equity, diversity and inclusion in our organization and practices. The airport encourages the applications of candidates identifying with historically underrepresented groups and those who have demonstrated an interest in the field including certified Public Safety and Firefighters, those with degrees in Criminal Justice or Fire Engineering/Technology, and Veterans with related training.
Please review the job descriptions listed on our website for a more detailed and complete listing of the position, its duties, and its requirements.
Priority consideration will be given applications received by June 20, 2021. Apply by visiting: https://workforcenow.adp.com/mascsr/default/mdf/recruitment/recruitment.html?cid=c943f9cc-48f3-4d04-8f13-7fb05e7eda1f&ccId=160270784_435&jobId=380765&source=CC2&lang=en_US