Catherine M. Haggerty, Secretary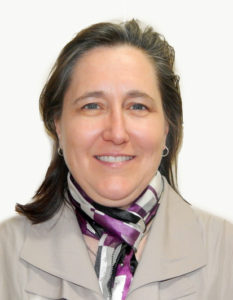 Catherine M. Haggerty is a retired commander from the Austin, TX Police Department.

Commander Haggerty works for the International Association of Chiefs of Police (IACP) as a police advisor and an instructor for Women's Leadership Institute and Leadership in Police Organizations. Previously she held the position of program manager for their international policing programs from 2015-2018. Prior to working for IACP, she lived in Tajikistan working on the US State Department INL Project, Women's Empowerment Program with Tajikistan police women (2013-2014)

Commander Haggerty became a member of the Austin Police Department in 1987, retiring in 2013.  In her 26 years with the department she has served in an executive role as staffing commander assigned to the chief's office and commander of the Region IV Support Division. While rising through the ranks, Commander (Ret) Haggerty held positions as a lieutenant over Region IV Evening Patrol, recruiting division, and chief's special projects. As a sergeant, Commander (Ret) Haggerty supervised Region IV F300 Patrol Unit, and Region IV District Representatives. As a detective, Commander Haggerty was assigned to the Organized Crime Division, as an officer, patrol, the Dare Unit, and as a main station security officer.

Commander Haggerty holds a bachelor of science in organizational leadership from Mountain State University and a masters degree in criminal justice from Tarleton State University. She completed PERF's Senior Management Institute of Police in 2012.

 

In addition to being a member of NAWLEE since 2009, she is also a member of IACP and PERF along with being a lifetime member of the International Association of Women Police (IAWP), the International Association of Police (IAP), Austin Police Retired Officers Association (APROA), and the Girl Scouts of USA (GSUSA).